7 Home Remedies For Vaginal Dryness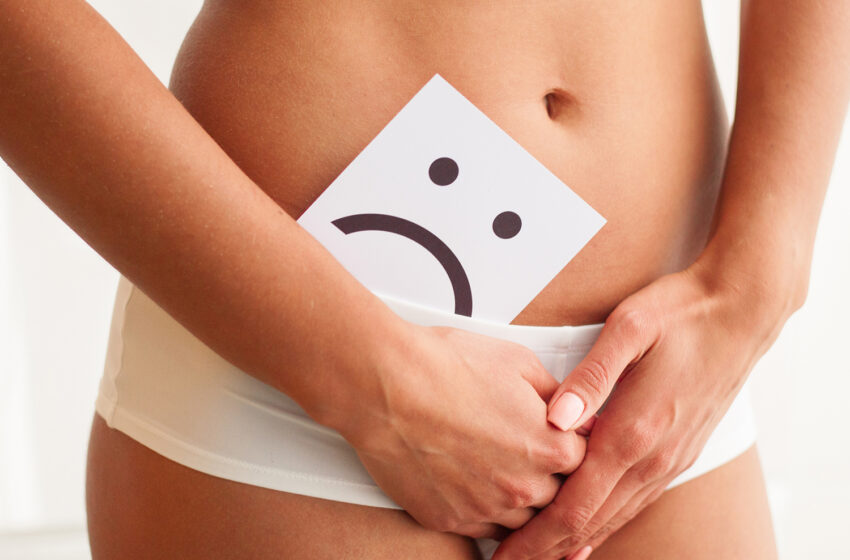 Home Remedies For Vaginal Dryness
There are various effective natural remedies for female dryness that you can try. The causes of vaginal dryness are clear, and there are a variety of home remedies for female dryness that you can try to easily and quickly relieve your symptoms. There will be an outline for your feminine dryness in this post, including how to prevent, diagnose, and effectively treat your vaginal dryness issues. With the proper remedies, you will not have any case of dryness, either during or after sex. The home remedies provided in this post will not only resolve the issue of dryness but also of itching.
You will learn the following from this post:
Meaning of vaginal dryness
Causes of vaginal dryness
Symptoms of vaginal dryness
Foods that serve as natural vaginal moisturizers
Female dryness home remedies
What is Vaginal Dryness?
Vaginal dryness or atrophy is an extremely common problem for women. So it might be surprising to discover that about half of the women over the age of 50 experience vaginal dryness, 25% of women experience issues with vaginal dryness during sex and 16% experience pains from the vagina.
Vaginal dryness is pretty hard to ignore. Of all places to feel irritated, itchy, and dry, vaginal is a pretty terrible option. It's embarrassing and sometimes rather difficult to ask your doctor about vaginal dryness and possible solutions. So, what are the causes of vaginal dryness? There are many factors, but the most common cause is reduced hormone estrogen levels.
Vaginal dryness increases during menopause. The reduction in hormones with menopause is a significant factor contributing to vaginal dryness, discomfort, burning, itching, and pain while having sex.
'Vaginal atrophy' is the clinical term that describes these changes in the vagina. While they may be an improvement in hot flashes as you move through menopause, vaginal atrophy only worsens and can significantly impact your health and quality of life. Vaginal dryness is not a condition to ignore.
Causes of Vaginal Dryness
Vaginal dryness can cause pain when urinating, exercising, standing, sitting, and having sex. The dryness can occur at any age, but it is most common in women during menopause. The drop in estrogen, testosterone, and progesterone with menopause is the most likely cause of these vaginal changes.
While the most common cause of vaginal dryness and irritation is a reduction in hormone levels, other reasons include nutritional imbalances, urinary tract infections, acne medications, lice, and yeast infections. Vaginal dryness can also result from hormonal contraceptives and sexually transmitted diseases. Waxing or shaving irritation can also affect the natural balance.
Emotional factors like anxiety and stress can result in vaginal dryness and reduced lubrication with sex. For example, there is not enough blood flow to the vagina when a woman is anxious, and that leads to less lubrication and dryness.
However, the great news is that several remedies will help prevent and treat vaginal dryness. Various treatments are safe, healthy, and easy, which will help optimize vaginal health and lubrication.
Symptoms of Vaginal Dryness
Many women above 50 years old experience vaginal dryness and pain during sex. There is often a medical explanation for this condition. Vulva and Vaginal Atrophy (VVA), also called genitourinary syndrome of menopause (GSM), is inflammation, drying, and thinning of the vaginal wall. Over 50% of all menopausal women in the US suffer from this condition. It is a common cause of vaginal irritation and dryness, yet many women are unaware that it is treatable.
VVA/GSM is due to a reduction in testosterone, progesterone, and estrogen levels during menopause. The reduced estrogen causes the vaginal tissue to become more fragile, less elastic, drier, and thinner. As a result, VVA/GSM is a common, painful, progressive, and chronic condition. In other words, it does not improve without treatment.
Not only is vaginal atrophy worrisome, but it is often associated with urinary symptoms and can also significantly affect your quality of life, relationship with a partner, and sexual satisfaction. In addition, it is crucial to understand that while hot flashes generally improve with time, vaginal symptoms usually worsen because of aging and the continued reduction in the levels of estrogen.
Symptoms of vaginal dryness, atrophy, and itching can include:
Vaginal tissues become less elastic, dry, and thin.
Reduced lubrication during sex.
Stinging, itching, and burning sensation in the vagina and around it.
Vaginal dryness, itching, irritation, discharge, and burning.
Soreness in and around the vagina.
Frequent urinary tract infections.
Frequency and urgency of urination.
Urinary incontinence.
Pain, discomfort, or burning with urination.
Decreased sexual urge.
Vaginal discomfort and/or bleeding with sexual intercourse.
Increase in vaginal infections.
There are simple and effective treatments for menopausal women suffering from dryness who could continue to suffer unnecessarily from symptoms that can be easily relieved. But unfortunately, of the millions of women suffering from vaginal dryness, only 7% are being treated with prescription therapies capable of quickly improving the symptoms.
Women are often embarrassed and hesitant to discuss their symptoms with their doctor and may resign themselves to living with their condition unnecessarily. In a survey of over 3,000 menopausal women with VVA/GSM symptoms, only 50% asked their doctors about their symptoms, and more than half were unaware of any available treatment. It's time to have the conversation and end the unnecessary discomfort and pain.
Foods that Serve as Natural Vaginal Moisturizers
Consuming a balanced diet of rich, colorful food is excellent. Even better, drink lots of water. There are specific foods, beverages, and lifestyle choices that you can employ to get the balance needed for vaginal health, especially during peri- and menopause. For example, the following are great vaginal moisturizers:
Foods high in omega-3 fatty acids may aid in the production of additional vaginal lubrication, increased blood flow, and decreased vaginal dryness. Examples of such foods include fish (tuna, mackerel, and salmon), sunflower seeds, sesame seeds, and raw pumpkin.
Consuming foods high in isoflavones (apples, peanuts, pistachios, fava beans, chickpeas, and soybeans) can help regulate declining levels of estrogen during perimenopause. Some soy products like miso, tempeh, tofu, and edamame contain isoflavones (a plant-derived phytoestrogen) that can assist with skin problems and vaginal dryness, especially when your estrogen levels are dropping. The use of all soy products should be reasonable and focused on minimally processed products.
Green leafy vegetables are the most favored food for almost all nutritional improvements. Chard, spinach, collard greens, and kale can increase stimulation and prevent vaginal dryness.
Vitamins A, B, and E vaginal lubrication. These vitamins are also present in foods like healthy fats or supplements, seeds, nuts, and vegetables.
Women of every age should be taking daily multimineral supplements or multivitamins specific to their age group. Dietary needs change with age, so ensure that you find the right supplement for your life stage. For example, Winona offers multivitamins for menopausal women.
Cranberry juice is excellent for vaginal pH and for reducing vaginal irritation. Try drinking cranberry juice to reduce UTIs. Cranberry juice also contains vitamins E and C, but do not buy the one loaded with sugars.
Sweet potatoes contain rich vitamin A and carotene, which help protect thinning uterine walls, help normalize estrogen levels, and strengthen vaginal muscle tissues.
Probiotics and yogurts are an excellent way to maintain vaginal pH and prevent infections that result in increased vaginal irritation and pain. Examples of probiotic foods include yogurt and fermented foods like kimchi, kombucha tea, sauerkraut, and pickles.
Hot chilies may not help reduce hot flashes, but they can stimulate nerve endings required for sexual arousal and improve blood circulation.
Avocados are a fruit with healthy fats, vitamin B6, and potassium which have been shown to help estrogen levels, strengthen vaginal walls, and improve vaginal lubrication.
Drink plenty of water, as dehydration can cause vaginal irritation and dryness.
Female Dryness Home Remedies
GSM generally responds pretty well to relatively simple home remedies. Several natural remedies or home-based remedies are available to reduce your discomfort and bring you back to feeling like your usual self. Consider the following natural cures for female dryness:
1. Herbs and Supplements
Researchers in a study carried out in 2014 examined sea buckthorn oil as a possible alternative to traditional estrogen therapy. This oil contains rich essential fatty acids. Participants who took the sea buckthorn oil noticed an improvement in tissue integrity and vaginal elasticity. However, towards the end of the study, some participants experienced increased stomach issues and joint pain. It's not clear if this was related to the oil or due to other factors.
Other vitamins and supplements that could come in handy include:
Vitamin E
Vitamin A
Beta carotene
B vitamins
Omega-3 fatty acids
2. Diet
Maintaining a healthy body mass index and weight may also be effective against GSM. However, losing weight too quickly can backfire, so stick with slow and steady losses.
You may add foods containing plant estrogens or phytoestrogens, such as flaxseed, soy products, or soybeans. Recent research shows a decrease in vaginal dryness with the use of plant estrogens. You should also consume plenty of water to remain hydrated and try to limit alcohol and caffeine.
3. Exercise
Practicing a regular exercise routine may balance hormone levels and promote blood flow. For example, try walking thirty minutes each day, five days each week. Discuss with your doctor about an exercise program that would be perfect for you. As with weight loss, over-exercising can contribute to worsening vaginal dryness. Moderation is always the key.
4. Personal Care Products
Avoid using any douches or other hygiene products that contain fragrances or other chemicals. These products can dry out the vagina and worsen your symptoms – they can also irritate your skin. Go for personal care items that are pH-balanced.
5. Sex
Sexual intercourse (and especially orgasms) has various health benefits, such as a stronger immune system and decreased levels of stress. Sex may be a natural solution for vaginal dryness. This is because an increased blood flow to the areas around your vagina will help keep the vagina naturally hydrated and moist.
However, since pain during sexual activities is one of the common symptoms of vaginal dryness, ensure that you take it slow and only do what feels comfortable to you. For example, you might discover that spending more time on foreplay helps and ensure that you always communicate with your partner about how you feel. If you still experience pain and discomfort, several lubricants can help ease you into sex. However, ensure that you use a water-based lubricant that won't dry you out further, or, better yet, take the more natural approach with coconut oil, jojoba, or aloe vera.
6. Agnus Castus Herb
Agnus castus is a peculiar herb used widely for treating female hormone challenges. The berries of agnus castus contain flavonoids known to improve estrogen receptors in our bodies. The flavonoids are considered to regulate the levels of hormones indirectly. Agnus castus is also known as an adaptogen. This means that the herb can increase estrogen levels when they are low and decrease estrogen activity when it is too high. This normalizing effect can help you maintain the balance in your hormone levels, possibly improving symptoms associated with vaginal dryness.
7. Red Clover
Reduced levels of estrogen in menopausal women can result in painful sexual intercourse, vaginal dryness, and decreased libido. An additionalnatural remedy for vaginal dryness can improve estrogen levels. Red clover is a herb that has been used for many years as a natural remedy because it is rich in isoflavones, known to be beneficial for hormone levels of females. Adding red clover to your diet can reduce symptoms of vaginal dryness and increase your estrogen levels.
Final Thoughts
Vaginal dryness can be pretty uncomfortable. Depending on how bad it is, vaginal dryness can affect the quality of your life. While there are several lubricants that can help deal with vaginal dryness, you have to be careful about the ones you choose, as some of them can irritate your skin. All in all, the natural cures for female dryness already provided in this post may rescue you from this uncomfortable condition.
Including Vitamin A, B, and E-rich supplements in the diet, consumption of omega-3 fatty acid, beta-carotene, Cranberries, sweet potatoes, apple, avocados, etc. could help increase vaginal lubrication.
Not all, but some essential oils are an excellent remedy to get rid of vaginal dryness, and some popular oils are Sandalwood oil, Rose oil, Roman chamomile oil, Lavender oil, Coconut oil, etc.
The common causes for Vaginal Dryness are breastfeeding, cigarette smoking, depression, excessive stress, rigorous exercise, hormone therapy, etc.
The information contained in this post is for educational purposes only. Always consult your primary care doctor before using the remedies that are provided. The information is provided by The Hidden Cures and while we do timely, in-depth research on the information that we provide to you, everything stated may not be up to date or accurate from the time it was written.